A quick summary for an impatient reader -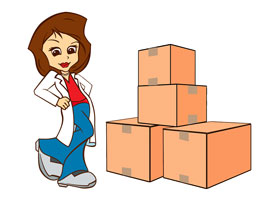 ✓ Retailers can buy confectionery from us at wholesale prices
We are primarily confectionery wholesalers and you can order lollies (and more) from us online. However, before we can show you the wholesale prices we need you need tell us a little about your company by creating a wholesale sign in. This serves as your application for wholesale pricing - (We promise to get back to you quickly!) - When we have processed your application you simply sign in and go to the online lolly shop - The wholesale prices will then show for you online - Then you are good to order online with wholesale prices shown!
✓ Members of the Public can buy lollies online at the prices listed
You can buy directly from us - Just go to the Online Lolly Shop and you're ready to shop right away - No sign in account needed and public prices are automatically shown.
A longer read for those wanting the sugary goodness of detail -
Our primarily business is as confectionery wholesalers. That is, we sell confectionery at a wholesale pricing level to retailers and fellow wholesalers.
We import containers full of confectionery from overseas, as well as ranging unique confectionery lines which are exclusively manufactured for us in Australia.
You can read a little more on our imports and locally made sweets and treats by looking at The Professors Tasty Technology page.
We also partner with other confectionery and beverage importers, distributors and manufacturers (Read about some of them here) and we can offer highly competitive wholesale pricing on just about from Australia and overseas as we as imported snacks, sauces, savouries and beverages.
The bonus? Our pricing looks even sharper when you consider we offer free shipping ANYWHERE in Australia for orders of $80 or more.
Even before we approve your wholesale prices sign-in, the easiest way to view the complete range of products we can offer is to visit our online lolly store and have a browse through the categories - If you decided you would like to view our wholesale confectionery pricing simply just apply by creating a sign-in account and we will contact you promptly with news that your sign-in has been converted to show the stock at wholesale prices rather than public prices.
Now, if you are a member of the public - please don't feel left out! You are very welcome to purchase anything from our range on the The Professors Online Lolly shop at prices which are very often half the price of what others are charging. We have many public sale consignments dispatched every single day, all over Australia to members of the public who have been tempted by our lollies, chocolates and imported beverages! So join in on the sweet savings, convenience and range we offer.
Please remember that we can make your shopping experience even more cost effective and convenience because we offer pick-ups from our warehouse in the Seven Hills area of NSW and after hour pick-ups from Baulkham Hills, NSW.
As an example of our typical client base - Our confectionery lines work extremely well in retail environments such as;
Fete and Market stalls
Thrill and amusement entertainment venues
Science and Technology venues
Planetariums and observatories
DVD / Video stores
Confectionery retailers
Tobacconists
Lolly shops and kiosks
Chocolate shops
Corner shops
Tourism outlets and centres
Camping, hiking and 4wd shops
Rock-climbing centres
Hamper and corporate gift suppliers
School Canteens
Just to name a few.... !
Please enquire about our latest wholesale confectionery pricing offers
by contacting us directly on 1800 854 234
or lodging an application for wholesale prices online
and we will work hard to win your business and give you the best prices and service