Posted by Nikki Kay on 5th Nov 2015
DIY Ice Cream Sundae Bar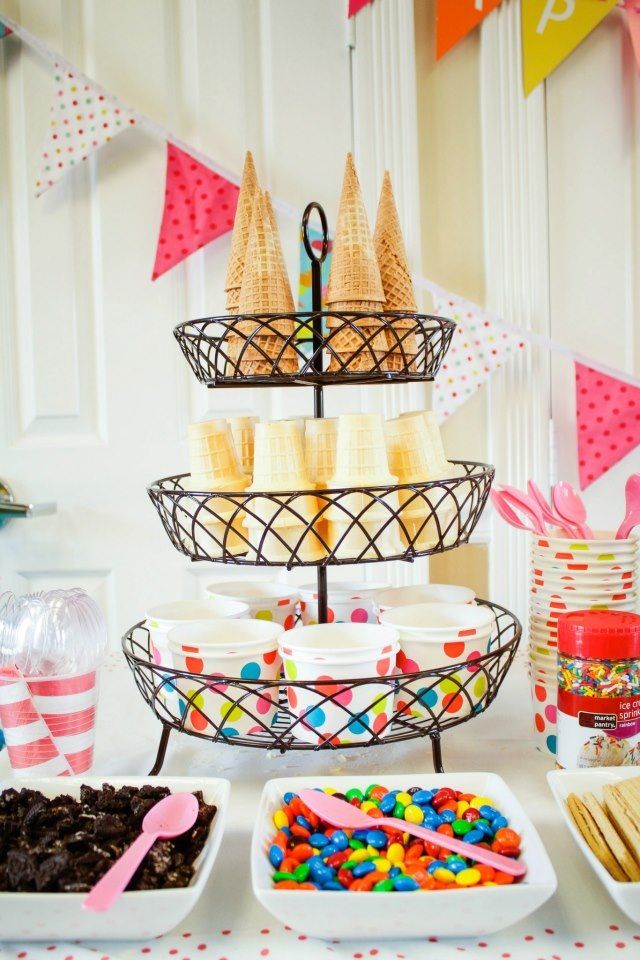 Source: http://www.seventeen.com/life/tips/g2398/diy-gradu...
Ice cream is always sure to be a hit and you can pick toppings appropriate for a theme if you so wish. Bite sized lollies are ideal here.
Tips: Probably best to have an adult serve the ice cream and avoid having it out of the freezer for long periods of time. Make a simple little chalkboard for a menu with all the ice cream flavours and have your guests order whichever flavour they would like.
What you'll need:
Ice Cream Cones (regular or waffle)
Cups
Ice cream scoop
Ice Cream (enough for no of guests)
Spoons
Bowls for toppings
Recommended toppings:
Hershey's Strawberry and Chocolate Toppings
Gourmet S'Mores Bar
Source: http://www.kevinandamanda.com/whatsnew/house-and-...
Indulge in delicious American treats and create a DIY gourmet s'mores bar! As always, be careful with whatever source of heat you are using - especially if there are kids involved. Get creative and see what delicious combinations of chocolates and lollies you can come up with to make the ultimate s'more.
What you'll need:
Biscuits
Skewers
A grill, campfire or wood fireplace
Recommended products:
Popcorn Bar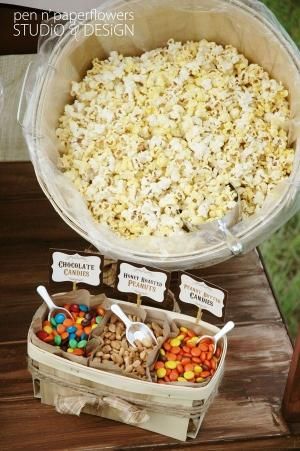 Source: http://indulgy.com/post/qxU5XNdYg1/popcorn-bar-out...\
This one requires a little less effort and is equally as yummy. Perfect for a movie night or sleepover party! Grab some popcorn and add your favourite lollies to create a c
Tips: Try and keep the popcorn covered over to keep it crunchy and delicious!
What you'll need:
Some kind of popcorn - (Savoury popcorn with sweet toppings is a favourite of mine!) Otherwise plain, caramel or rainbow popcorn is likely to be popular.
Paper bags, takeaway containers or bowls
Serving equipment (tongs, spoons etc.)

Recommended toppings: