Posted by Nikki Kay on 16th Jul 2015
For a bit of a twist on the classic cheesecake, why not try this creamy treat. Our new caramel honeycomb is delicious by itself and even more mouthwatering in this caramel honeycomb cheesecake. No baking necessary!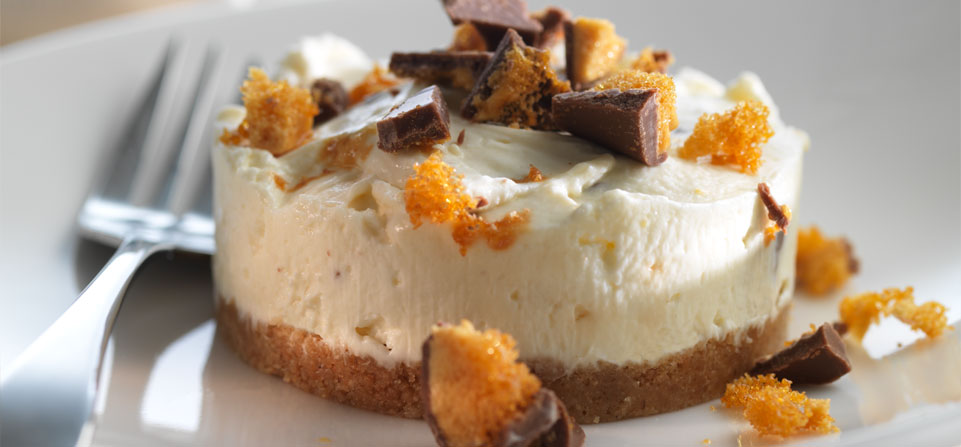 Photo credit: https://www.philadelphia.co.uk/
Caramel Honeycomb Cheesecake
Preparation time: 15 mins
Refrigeration time: 8 hours
Serves 6-8
Ingredients
200g caramel honeycomb
250g pack of plain sweet biscuits
155g butter, melted
2 teaspoons gelatine
¼ cup water
200g milk chocolate, chopped
500g cream cheese (at room temperature)
½ cup caster sugar
300ml thickened cream
Method
Grease and line a 24cm round pan.
Process buscuits until crushed or alternatively, place them in a zip lock bag and use a rolling pin to crush them into a fine consistency. Add the butter and process until just combined.
Press mixture into the bottom and sides of the pan and place in the fridge whilst preparing filing.
Sprinkle gelatine over water in a small heat proof jug, Stand jug in a pan of simmering water. Stir until dissolved. Remove and cool.
Melt chocolate in a heat proof bowl placed over simmering water. Alternatively melt in 30 second bursts in the microwave.
Allow chocolate to cool for 10 minutes.
Combine cream cheese and sugar in a bowl with an electric mixer.
Beat in cream using the mixer on a low speed, then add chocolate and gelatine. Mix until smooth. Fold in crushed honeycomb.
Pour filling over biscuit base. Cover and refrigirate for 8 hours or so until set.
Transfer from pan to serve.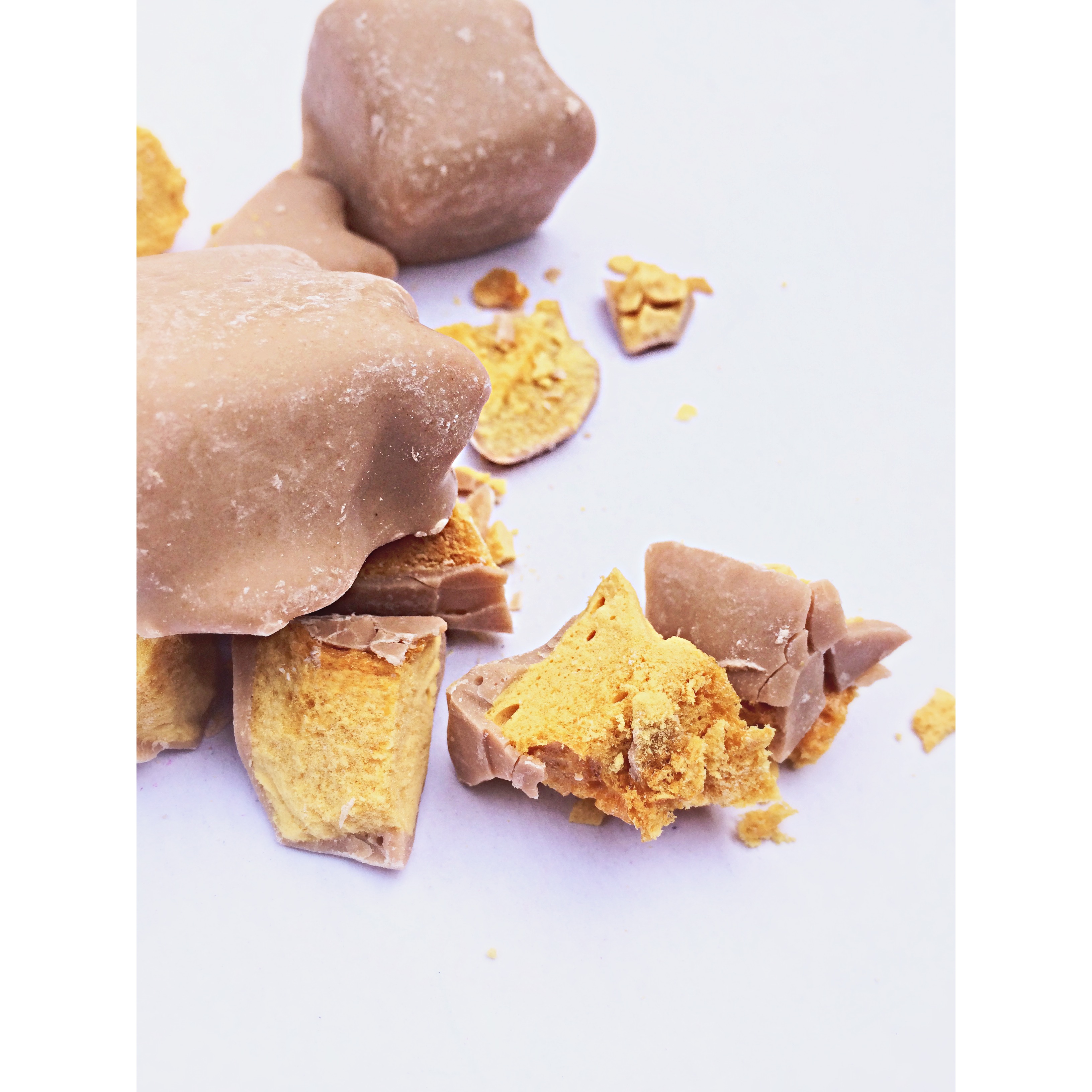 Be sure to give us a visit at The Professors Lolly Warehouse to order yourself a bag of caramel honeycomb to make this delicious treat!