Posted by Nikki Kay on 6th Sep 2015
Spoil Dad this Father's day with a special treat from us here at The Professors! Here's a quick idea that I absolutely love.
Grab a bunch of Dad's favourite chocolates and create your own container (as seen in the photo). An even easier option would be to pick up an inexpensive mason jar or gift box as a base. Add a little personal message and some colourful tissue paper you're good to go! Butterfingers, Kit Kats, Reese's and Snickers are just a few options. Be sure to browse our range of chocolate bars and get started on this adorable gift idea.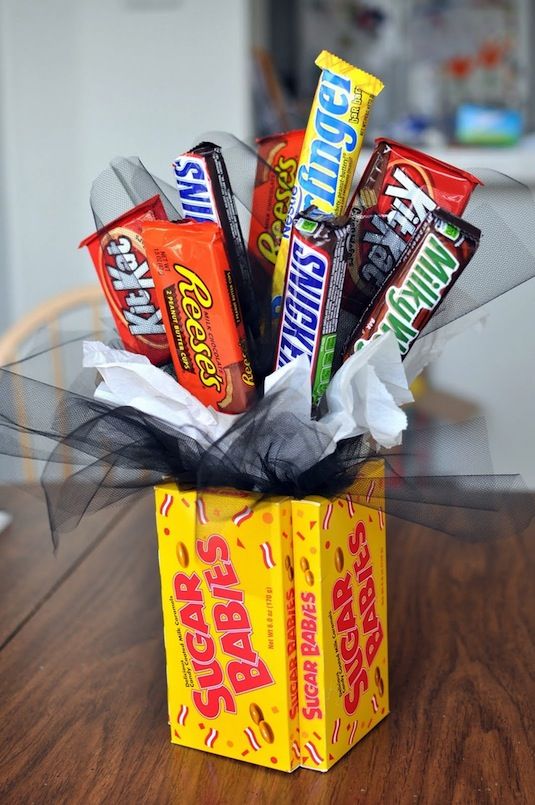 A big Happy Father's Day to all the Dad's out there from us here at The Professors!