Posted by Nikki Kay on 30th Aug 2015
Planning a candy bar can be overwhelming. But don't stress, we're here to help! If you're in need of some inspiration or maybe just some ideas for a treat to make at home? I've got the perfect solution – check out our Pintrest boards! Whether it be a baby shower or a Halloween party – we've got you covered. New pins are added every few days so be sure to follow us to stay updated on all the funky ideas we find. The best part is that the products you need to recreate these awesome creations are available right here at The Professors.
Stuck on how to make the traditional blue and pink baby shower exciting? Add a modern twist with Crystal Sticks and DIY lolly trees.
Perfect for a broader collection of ideas just to browse and get the creative juices flowing.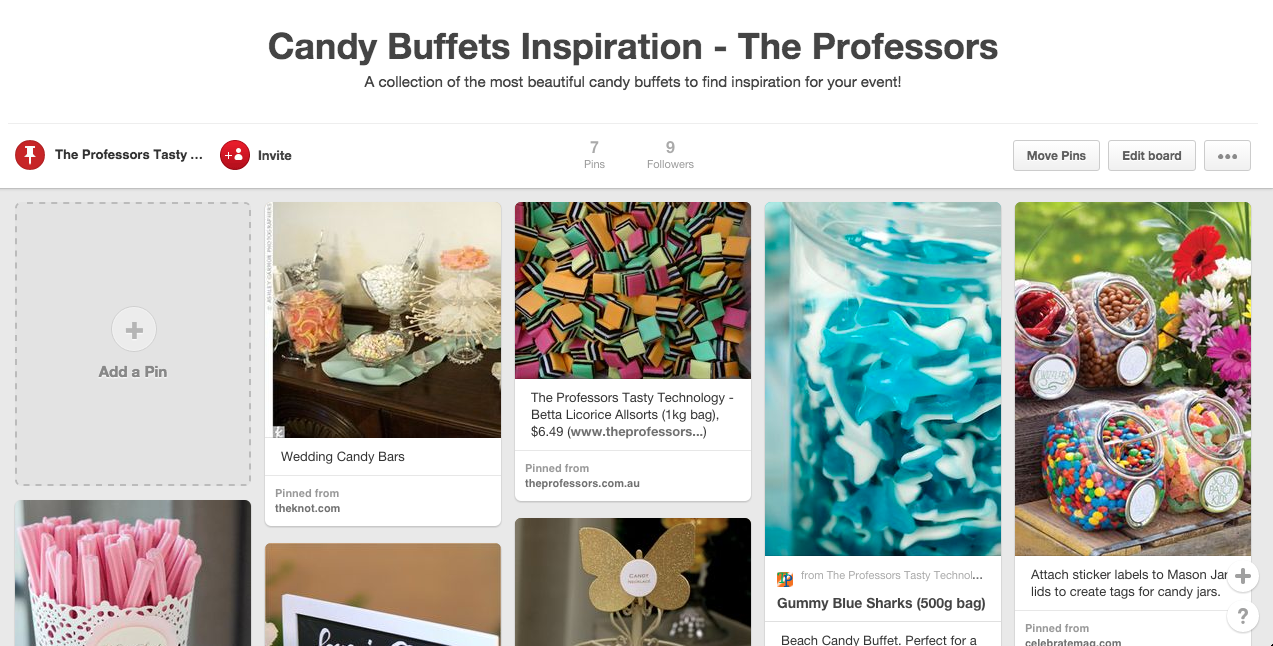 Halloween is creeping up on us! Not long now until we can feast on our favourite lollies and outdo our last Halloween costume. Check our our Halloween board and get excited!