There is no exact rule to how much you will need for your candy buffet display, but to break it down a little bit; here are a few guidelines to follow when choosing the lollies for your display.

Things to keep in mind!
Number of guests
Calculate roughly 100g – 250g per guest but plan by how you want the display to look rather than how many guests are coming. Just keep this in mind to have a rough idea of what size display will be appropriate for your event.
As a rule of thumb, if you think you may need more lollies and have a short time frame, be safe and get more rather than less. Having enough is the key to making your display look complete and organized! However, try to avoid using too much and overfilling your candy buffet display.
Kinds of lollies and jars
Once you've calculated roughly how much you think you'll need, divide this into how many different lolly types you want to use. Here are a few suggestions that come in a range of colours and are a great addition to a candy bar display.
…Only to name a few! We have thousands of types to choose from so check out our range for way more options.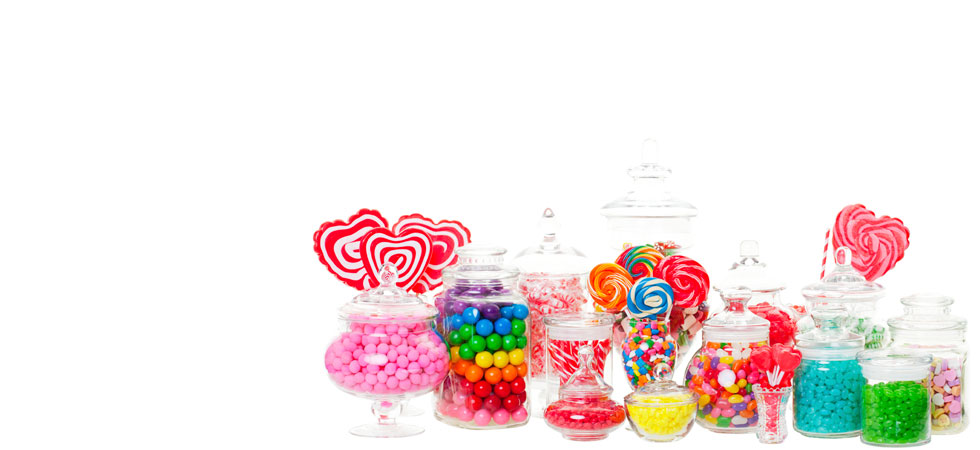 Lastly, once you've decided what different lolly types you want to include in your candy bar, choose a range of jars. Once again make sure to include small and large jars (plastic works best).
Quick tip: If you are sticking with a colour theme, be sure to include different tones and textures! It will add visual appeal and look much more dynamic.
Whether you are planning a wedding, birthday or baby shower, we've got you covered at The Professors Tasty with all the lollies you will need. Express shipping is always available if you've got a short time frame and we always do our best to avoid your goodies getting damaged in transit.
Keep an eye out for more candy buffet advice too! We have lots more from this series to come. Dont forget to browse our range and start planning your lolly display today.