Posted by Nikki Kay on 22nd Aug 2015
You know those cold rainy nights when you really just need to indulge in some deliciously chocolately treat? Well i've got you covered! Combine chocolate, caramel and a little bit of love and this is will definitely hit the spot.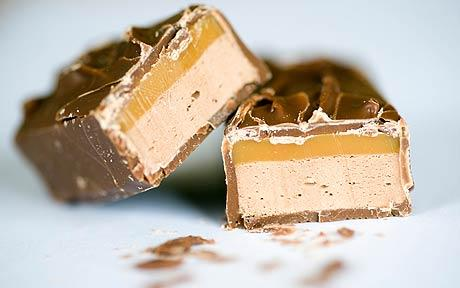 Image Source: http://blogs.telegraph.co.uk/news/brendanoneill2/1...
Mars Bar Chocolate Brownies
Ingredients
100g butter
40g cocoa powder
2 eggs
200g caster sugar
2.5ml vanilla extract
50g self-raising flour
2 x 52gr Mars Bars OR 4 x 18g Mars Bars
Method
1. Preheat oven to 180 degrees and line a 20cm square tin with baking paper
2. Chop the Mars Bars into 0.5cm chunks.
3. Slowly melt the butter in a small pan or in the microwave. Remove from heat and stir in the cocoa powder, then beat until it is a smooth consistency. Leave the mixture to cool.
4. Whisk the eggs together with the flour in a mixing bowl until fluffy.
5. Add the cooled cocoa mixture and mix in the vanilla extract.
6. Weigh out the flour and sift it over the mixture. Fold in using a metal spoon, then add the Mars Bar pieces.
7. Pour into prepared tin and level the mixture out.
8. Bake for 30 minutes until the sides are coming away from the edge of the tin and leave to cool.
9. Cut into pieces and enjoy! Perfect warm with a scoop of ice cream.