Posted by Nikki Kay on 16th Aug 2015
Over the years candy buffet trends have come and gone, but one that I've really fallen in love with is the rustic candy bar. It's all in the details - timber, lace and chalkboard paint just to name a few. They are perfect for a backyard wedding or get together and create a laid back atmosphere for your event. Here are a few tips to get you started!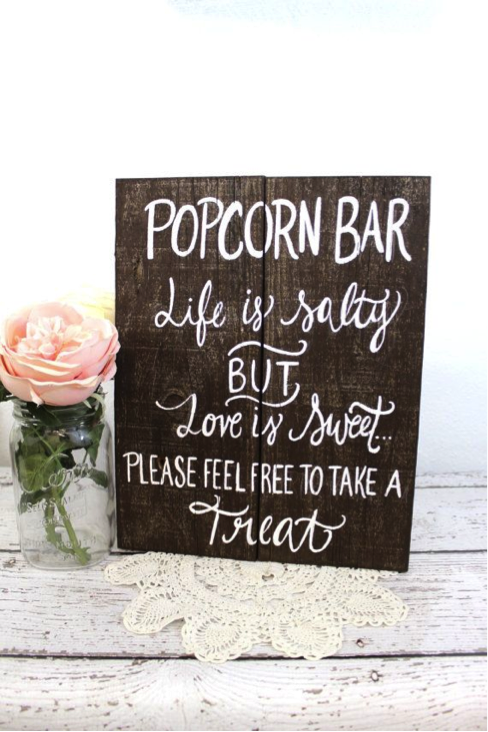 Source: https://www.etsy.com/uk/listing/178428941/rustic-... sign?utm_source=Pinterest&utm_medium=PageTools&utm_campaign=Share
Texture, texture, texture!
Incorporate timber, ceramic, lace...find things that go together and create an effortless look. Think chalkboards with a little note for guests, fresh flowers, copper bowls, timber accents and paper bags. Incorporate a mix of natural tones such as brown, white and black with brighter colours - which can of course be added with your lollies themselves. Lace doilies and decorative table cloths are also a quick way to add an extra layer of dimension.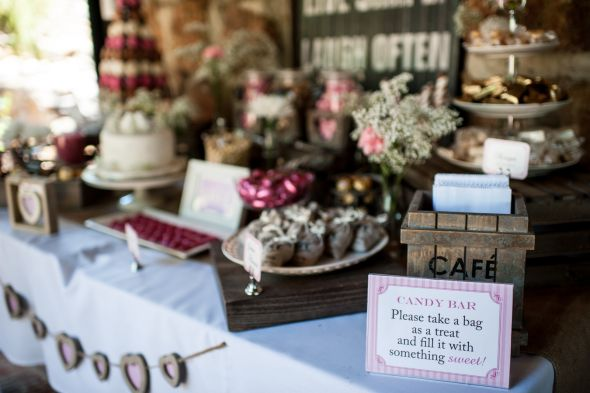 Source: http://rusticvintages.blogspot.co.uk/2015/07/rusti...
Quick tip: Although glass, ceramic and other fragile materials may look gorgeous - they could be a hazard to your guests. Just keep this in mind when selecting containers and if you do choose to use them, try to use them for decorative purposes rather than functional.
Colour and tone
Following on from the texture tip - remember tone! If you've chosen a colour theme, don't stress about not finding lollies that are all the same shade of a colour. Adding tones of one colour or multiple colours will add visual interest!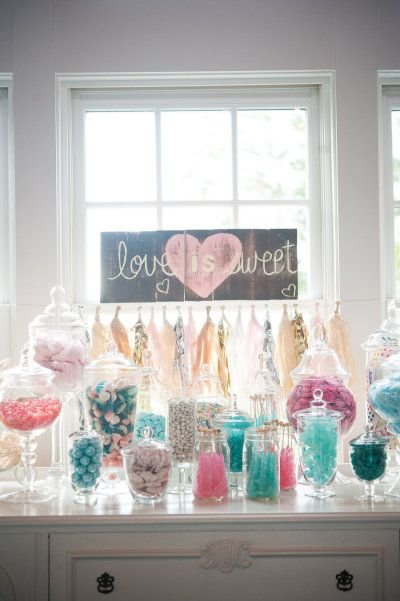 Source: http://www.stylemepretty.com/vault/image/967596
Personal Touches
Add thoughtful details around your candy bar where possible. Its a great way to make your display more personal for your guests and give it some flare! Little decorative touches will really take your candy bar to the next level.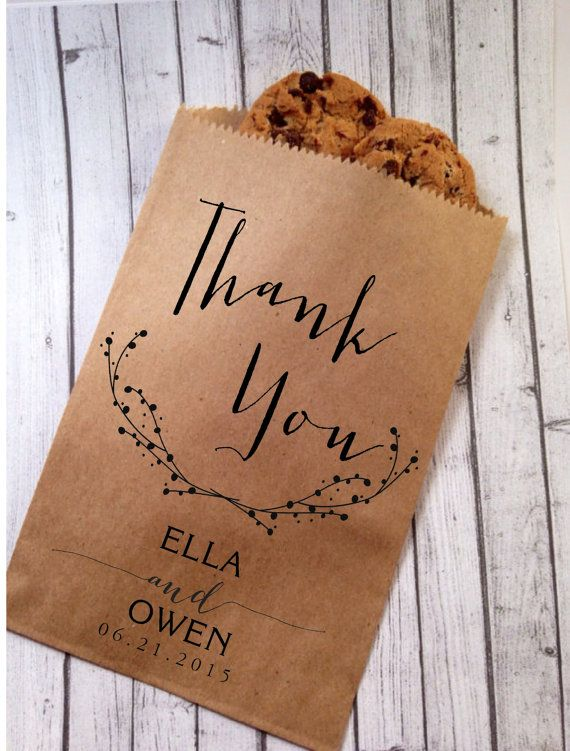 Source:https://www.etsy.com/uk/listing/214235980/smore-fa...
I love a white base with paper bags - its classic and looks great. Personalised bags like these are just gorgeous!
For more quirky ideas check out our Rustic Candy Buffet board on our Pintrest!