Posted by Jenny V - Party lover and all things candy! on 19th Oct 2020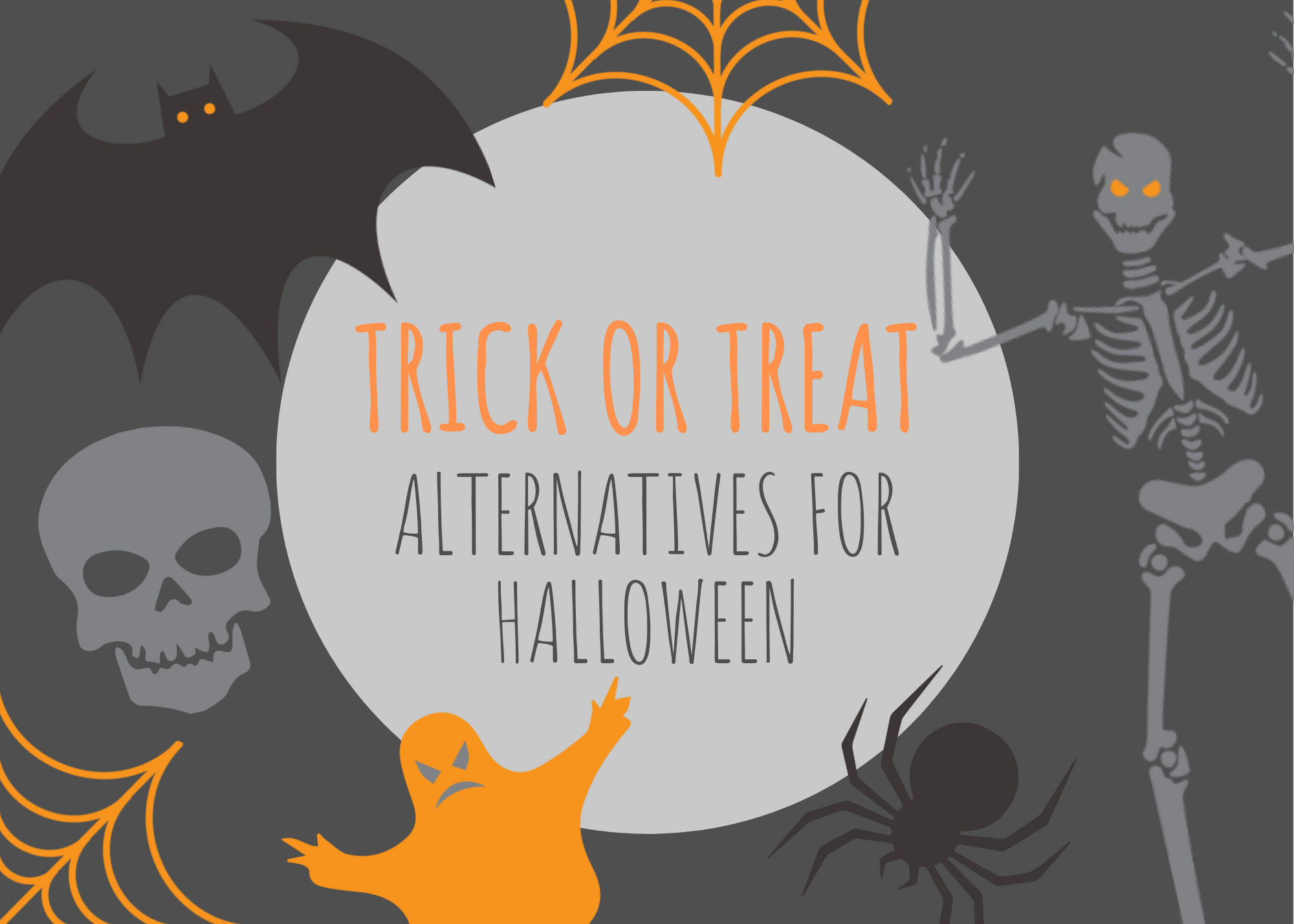 You don't have to cancel Halloween this year! If you don't feel completely comfortable with the traditional trick or treating, there are still plenty of ways your family can still have a spooky (and safe!) Halloween. Check out our creative ideas below.
1. Host a Halloween Scavenger Hunt
Create a spooky scavenger hunt around your house or backyard by making a list of clues for your kids to follow. If you decide to host the hunt during the evening, you can give it a spookier feel by using glow in the dark items to hide treats when they are wandering through a dark with flashlights.
Our individually wrapped items such as our Gummi Body Parts and Gruesome Body Parts are perfect for the hunt. Still have those plastic eggs from Easter? Repurpose these by filling it with treats such as our Brite Crawlers, Mini Jelly Beans and snakes.
Image from Parent.com
2. At Home Party with a Halloween Pinata
Let's face it, the best part of any party is the pinata smashing (and cake, of course!).
Fill a halloween themed pinata with toys and delicious individually wrapped, inexpensive treats such as our Pinata Mix and Mixed Lollies for some party fun!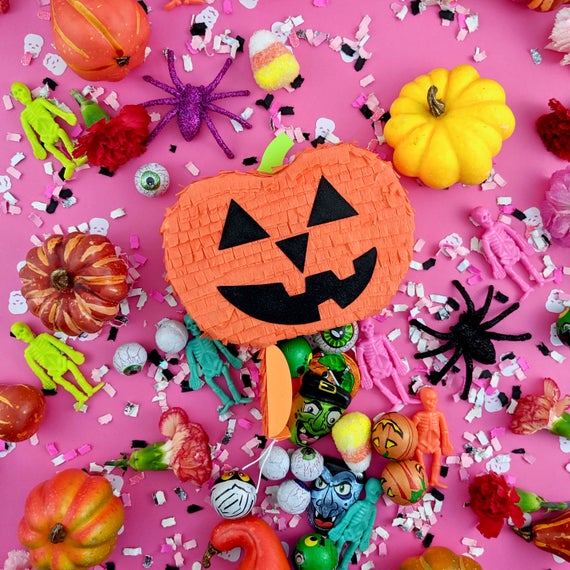 3. Goodie Bags
If you choose to participate in handing out candy for any trick or treaters that come by, instead of placing out individual treats, make your own goodie bag and place them in a box (and place it away from your front door so they don't get too close to the house). This means that kids are unlikely to spread germs as they'll just grab one instead of rummaging through a bowl. Try to place the goodie bags in a row rather than piling them together.
For a fun alternative, try our cool novelty items such as our Crazy Teeth Pacifiers, or our Gummy Fangs. Pop Rocks are also a fan favourite! Make sure you leave a bottle of hand sanitiser next to your goodie bags as well to minimise spreading germs.
TIP - Make sure you wash your hands thoroughly when preparing the goodie bags, or wear gloves. Do not open the lolly packets until you are ready to assemble them.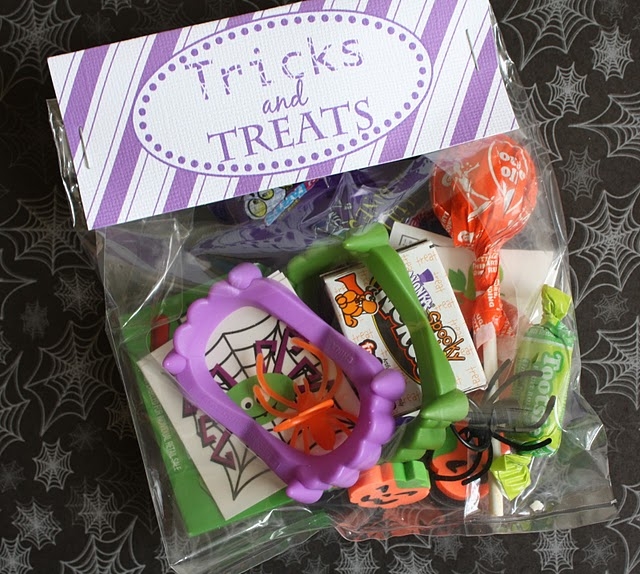 4. Pumpkin Lollipop Holder
We love this idea! Get creative by carving a pumpkin and inserting lollipops...not only does this look great as Halloween decor, it allows kids to grab a treat quickly and minimises the spread of germs. Make sure you space the lollipops apart so that they are not sitting too close to each other.
Want to be more creative? Create these cute 'ghost' lollipops using our Ball Pops and you'll surely impress the crowd!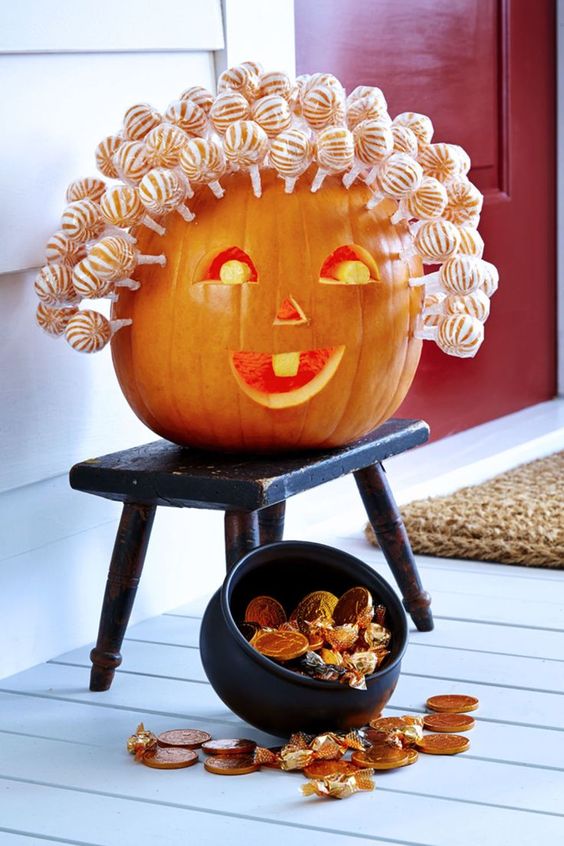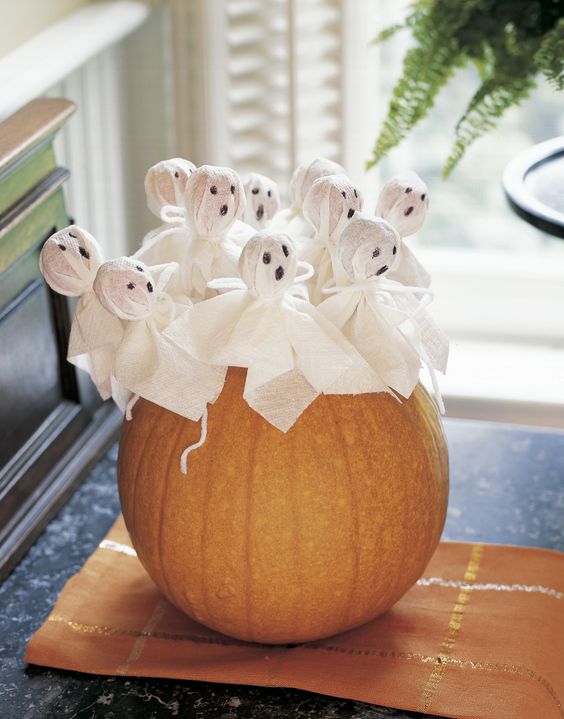 5. Drop off a Halloween Surprise Gift
Make your family and friends feel special by dropping off a Halloween Surprise gift, filled with all their favourite candy and treats! Simply leave your treats outside their door to avoid contact. This is also a great way to get your kids involved by letting them help choose which treats they'd like to include for their loved ones.
Some filler ideas include chocolate bars, Zombie Chews, and anything from our novelty range.
TIP - Make sure you wash your hands thoroughly when preparing the gifts, or wear gloves. Do not open the lolly packets until you are ready to assemble them.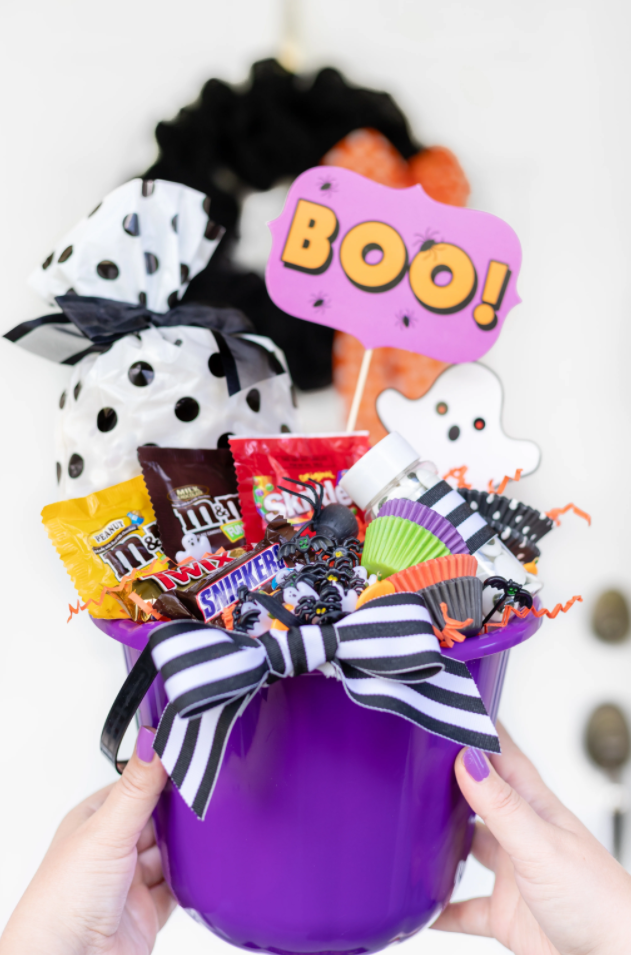 IMPORTANT NOTE - NSW Health supports individuals participating in COVID-safe Halloween celebrations, and it is recommended that you have a read of their guidelines here before the day.
We hope you have a safe and enjoyable Halloween!