Members of the public are more than welcome to purchase from our Online Lolly Shop with no hassles, long winded account set ups, or fussy payment systems standing between you and sweet, sweet deliciousness.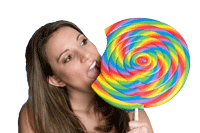 Retailers can apply for a wholesale pricing sign in to see our lower than wholesale list prices, and to purchase from us online (via the Online Lolly shop) at hours that work for you.
The Professors' Tasty Technology is an importer of a range of products from overseas as well as having various unique lines manufactured under contract in Australia, so buying from The Professors' gives you access to the best prices, service and terms in Australia.
We also buy directly from other importers and manufacturers, makings us a genuine confectionery distributor and wholesaler, so if you're a retailer we can offer you the best prices and we will work hard to win your business.
Please contact us for wholesale pricing on our own confectionery brand as well as all the major confectionery power brands.
You are just a few clicks away from getting lollies (and other goodies) delivered to your door by an Australian Online Lolly Shop with the best prices on lollies from Australia and around the world.
And hey, don't forget to check out our free shipping offer while you are here!